Christmas Trees for sale
Come and check out our Beautiful Nordmann Fir, Norway Spruce, Colorado Blue, Fraser Fir, Fresh Wreaths and Much More!
During the week, all of our Christmas Trees are for sale at our farm Santa's Fields (a 5 minute drive away) in Chadwick End .
Opening hours there are 9 am – 7 pm Monday to Friday and 9 am – 5 pm at the weekends. At Blue Lake Road we are open all weekend 9 am – 5 pm.
At Santa's Fields we have singing reindeer, a large barn to keep everything dry, loads of parking, a Christmas light display, a decoration and
Christmas accessory shop, refreshments, mince pies and of course the best trees in the land.
Go to:
santasfields.co.uk
for more info and directions.

Nordmann Firs
This is the low needle drop tree variety.
Our trees are locally grown and freshly cut every day.
4ft    £ 30
5ft    £ 38
6ft    £ 45
7ft    £ 53
8ft    £ 60
9ft    £ 72
10ft    £ 90
11ft    £ 120
12ft    £ 150
Over 12 ft, please ask for price
Norway Spruce
Particularly high quality!
6 – 7 ft    £ 35
8 – 9 ft    £ 55
10 – 11 ft    £ 80
12 – 15 ft    £ 150
Colorado Blue Spruce
6 – 7 ft    £ 40
Fraser Fir
7ft    £ 53
8ft    £ 60
9ft    £ 72
We have a variety of water holding, easy to use stands for sale.
The Best Trees in the Land
Santa's Fields – The Home of Steve's Christmas Trees
Evergreen Acres Farm
Chadwick End
Solihull
B93 0BJ
www.santasfields.co.uk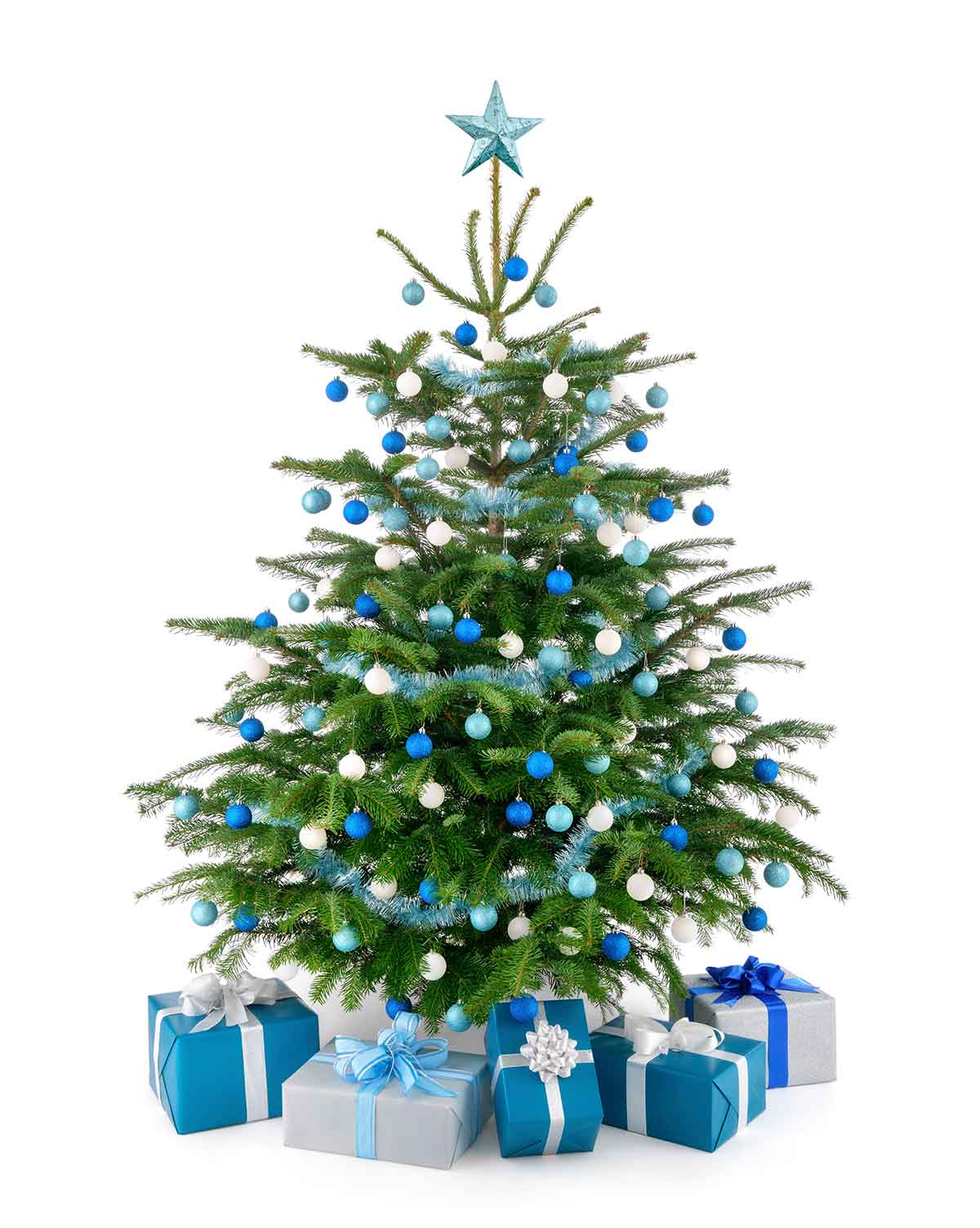 Tree Delivery Service available in Cornwall – please call 01564 770560 for details
Delivery and collection service
We will deliver your tree on the day purchased and collect your tree once finished with 12 days after Christmas.
★   This year the collection date is Monday 10th January 2022.
When we collect your tree, we request that it is left where you would normally leave your bins from 7.30 am. Our lorry and wood chipper will call by during the day and recycle your tree into woodchippings, which we will take away.
★   Our local delivery service is £7.00
★   Local collection is £7.00 (by Adam's Tree Surgery)
Opening Times
At Santa's Fields – The Home of Steve's Christmas Trees – Oldwich Lane West, Chadwick End, B93 0BJ
Weekdays: 9am – 7pm

Saturday & 
Sunday
: 

9am – 5pm
At Steve's Christmas Trees – 30 Blue Lake Road, Dorridge, B93 8BJ
Saturday & 
Sunday
: 

9am – 5pm